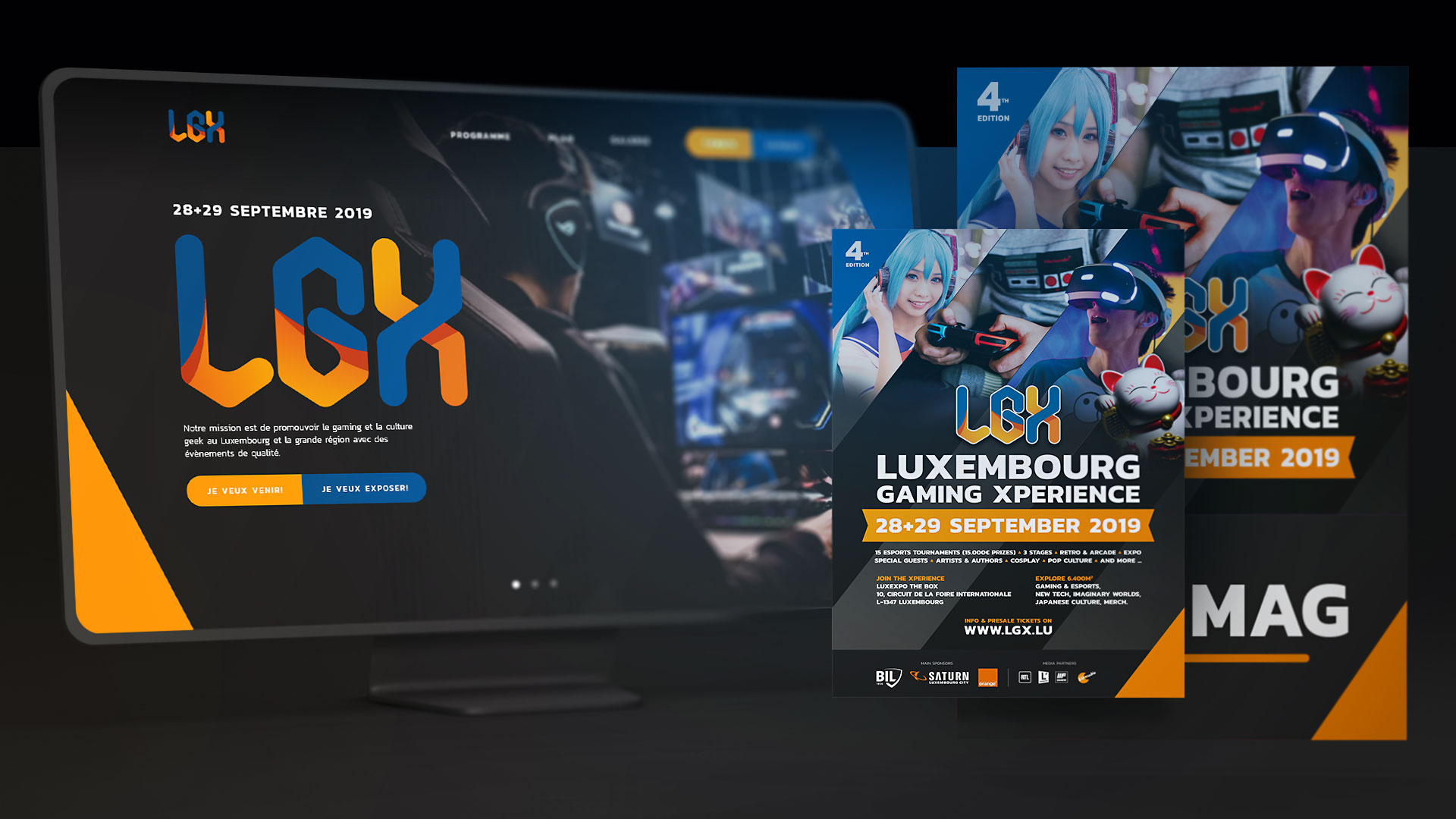 Luxembourg Gaming Xperience
The Luxembourg Gaming Xperience is the biggest gaming event in the greater region. We were in charge of the entire creation process. Besides the logo, we designed and developped a custom website, poster, magazine, t-shirts, banners, etc.
http://lgx.lu/
Editorial Design
Graphic design
Print
Web Design
The LGX Website goes more in-depth than just the front page. There is a 3D map of the event and an interactive program to follow everything that is going on in detail so that the visitors won't miss the thing they want to see!
This simplified 3D map show the 4 main areas of the event as well ass the main and side stage.
This gives the visitor a more interesting preview of the event than a classic 2D map.
From banners, to t-shirts, to flyers, to entry bracelets. We made and printed a lot of stuff.
We are the best partners to have when it comes to events.