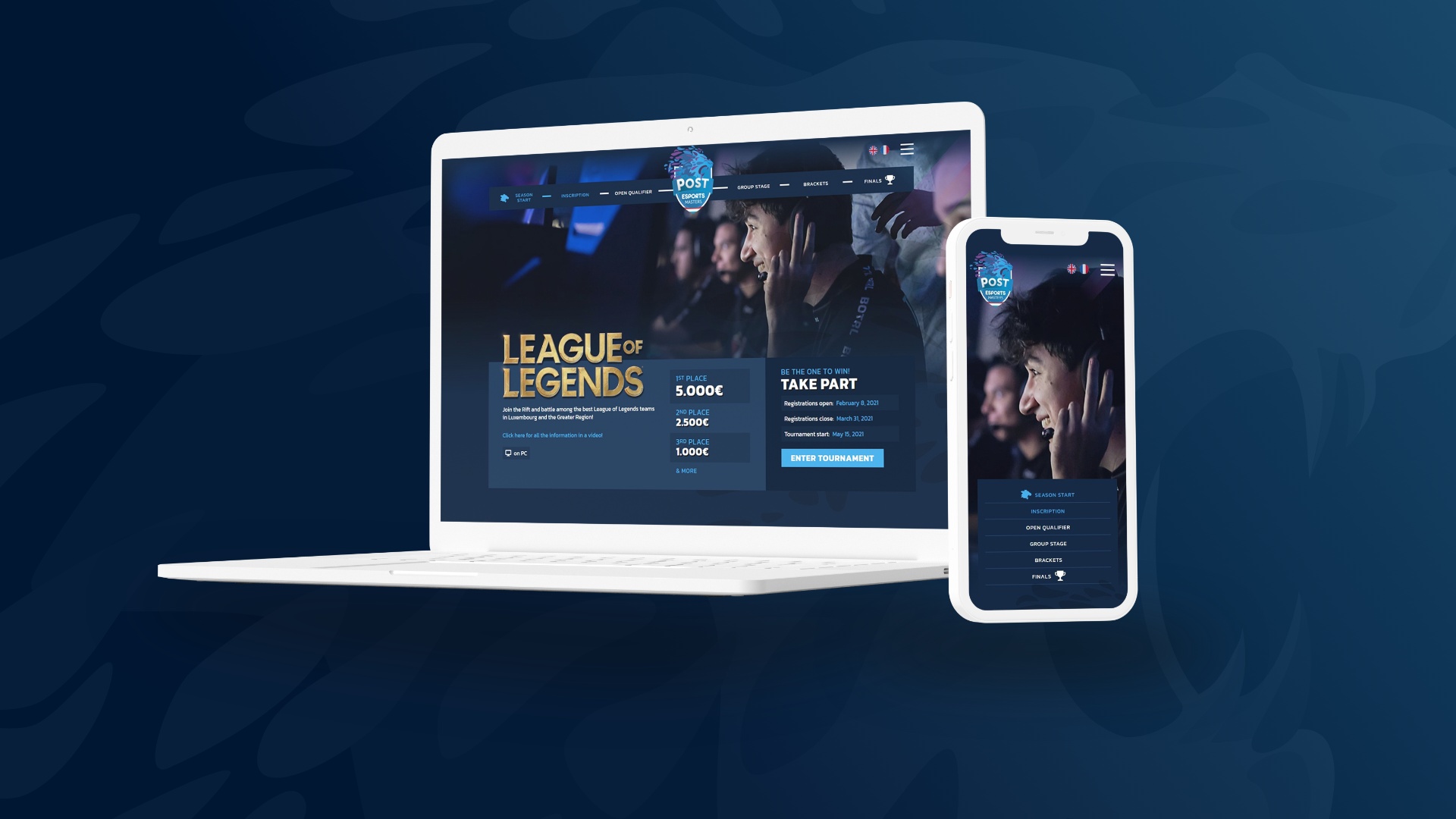 POST Esports Masters
The second year of the POST Esports Masters would not be complete without a revamp by Wild Creative Studio. Discover our work!
http://postesportsmasters.lu/
Graphic design
Marketing
Video production
Web Design
For the loading screen of our website, we animated the logo (created by POST Luxembourg) !
Discover the teaser we created for the POST Esports Masters 2021.
Not only a redesign, but a considerable step-up from last year. The website follows the design guidelines we created for the 2021 POST Esports Masters.
As always, everything we do is built from the ground up. From the first mockup to every single line of code.
Every website we make is fully responsive for every screen size there is. We find it very important to create something that is useable for everybody.