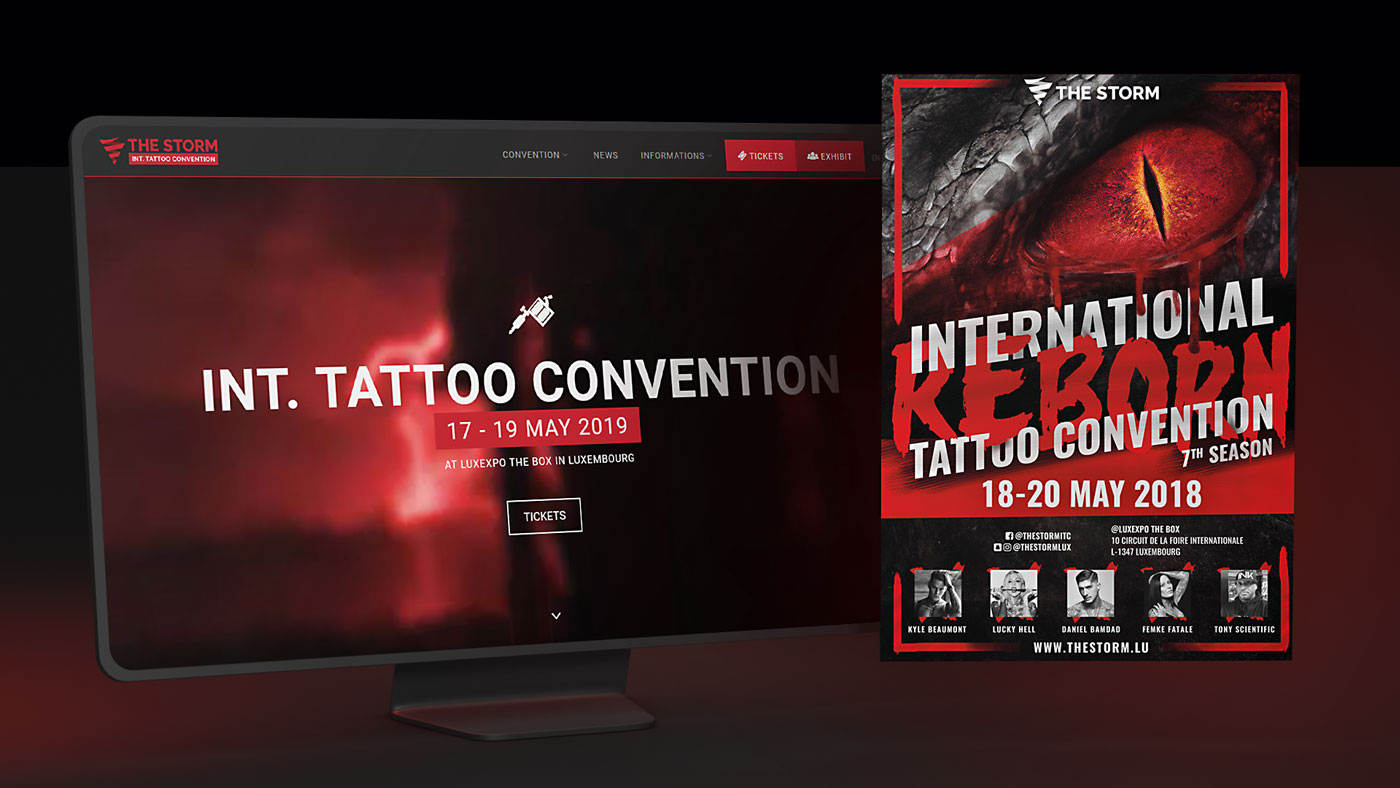 The Storm
The Storm is one of the biggest event organizers in Luxembourg. Organizers of one of the biggest tattoo conventions in Europe, they are unmatched in their level of quality and presentation. The presentation starts with us, because we are the creators of the logo, the websites and some of the previous posters.
thestorm.lu
Branding & Identity
Graphic design
Web Design
The logo is simple enough to fit on any poster but at the same time it conveys the company's values and work.
The straight lines symbolize how serious and meticulous The Storm's management is, while the upper curve shows that it is a very dynamic company that likes to have fun.
Every event has its own website, following the same construction. The main colors are carried on to the website.
A video in the website's hero sets the mood for the event.
One of the poster designs we made for The Storm.